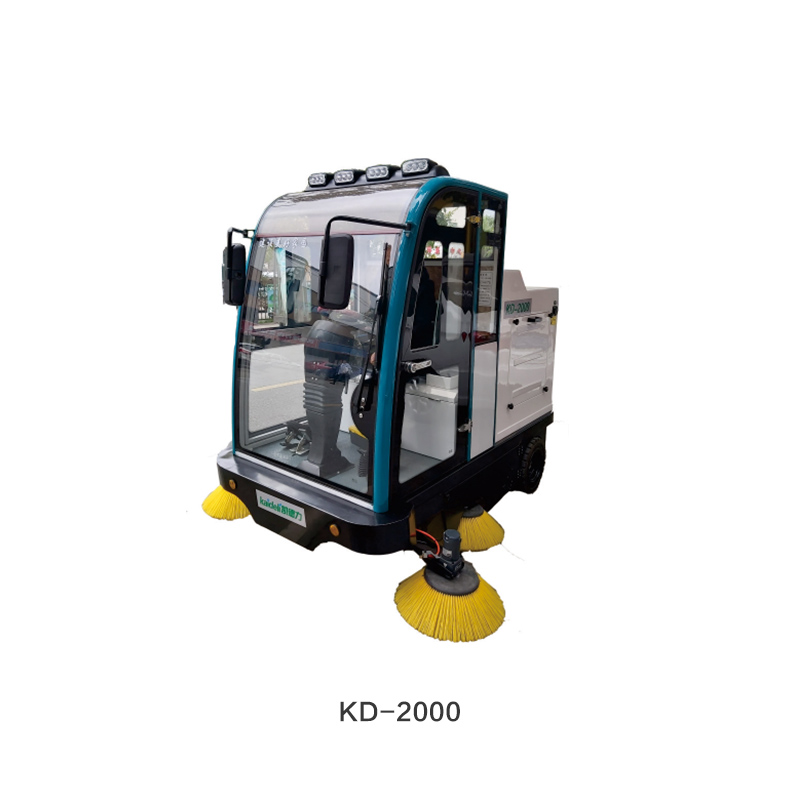 Advantages of fully enclosed driving sweeper
1: Good performance
High efficiency: it is easy to clean thousands of square meters per hour;
Strong ability: dust, sand, leaves, paper scraps, bricks and other garbage can be cleaned;
Multi functions: sweeping, air purification, dust reduction, high-pressure water gun, multi-functional telescopic arm;
Full configuration: air conditioner, fan, multimedia equipment, cruise system, intelligent Internet of Things;
2: High ROI
One machine can be worth more than ten cleaning workers, and the monthly salary of more than ten cleaning personnel can be saved. The cost of purchasing the machine in the early stage can be paid back quickly within half a year. In the later stage, the machine has a long service life and high efficiency, which can directly save enterprises and institutions a lot of cleaning labor costs.
3: Strong sense of responsibility of workers
After the purchase of a fully enclosed driving sweeper, the cleaning workers have a stronger sense of responsibility. Compared with manual cleaning of the ground garbage, the sweeper brings comfort to workers from the ground to the sky; From standing to sitting, from working against the cold wind in the heat, to warm in winter and cool in summer, and to relieving fatigue through broadcasting, the enthusiasm of workers has been aroused and they work more vigorously.
4: Easier management
The fully enclosed driving sweeper is equipped with an intelligent Internet of Things system. If the management department wants to check the working conditions of workers and the use of machines, it does not need to go out, but directly uses computers or mobile phones, which can be checked in the background. It is very convenient. While managing machines, it directly manages employees, which is very convenient.
5: Image improvement
The appearance of the fully enclosed driving sweeper is more elegant and simple. If it is put in the science and technology park, inside and outside the factory, park scenic area, international airport and other areas, it can also add a touch of color, indirectly improve the image, in the minds of customers, passengers and other outsiders.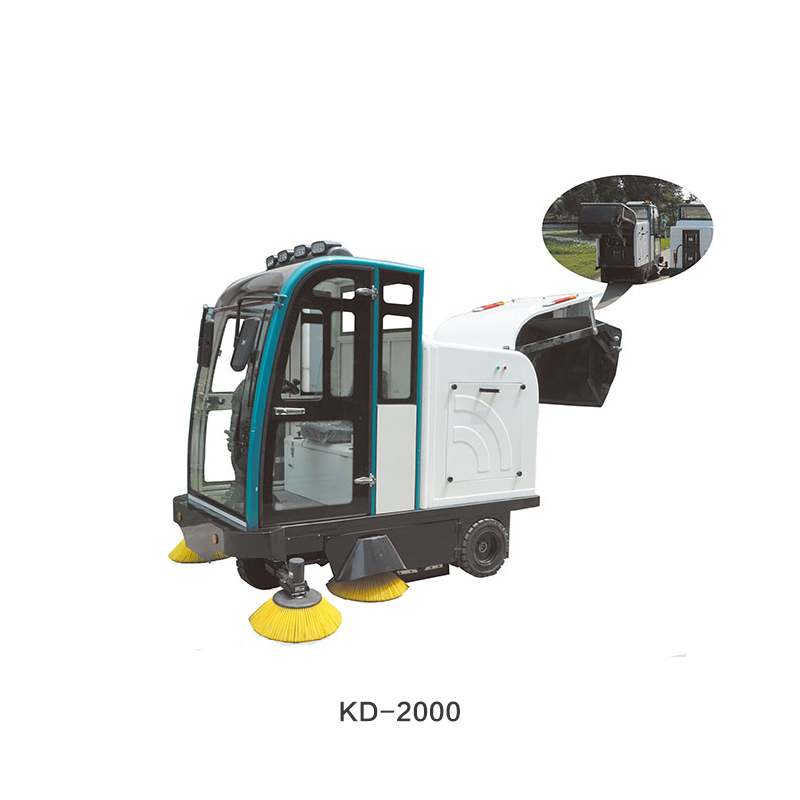 In daily life, most of the sweeping cars we see are small and medium-sized sweeping cars, which are not totally enclosed, some are semi enclosed, some are open and some are covered. Only some employees in large-scale factories and parks can see fully enclosed sweeping vehicles.
It is not common to say that the fully enclosed sweeping car is not easy to use, but rather that "killing chickens means killing cattle". Therefore, Changhuai must give a proper name to the fully enclosed sweeping car here, talk about its advantages, and let everyone have a knowledge of this kind of sweeping equipment.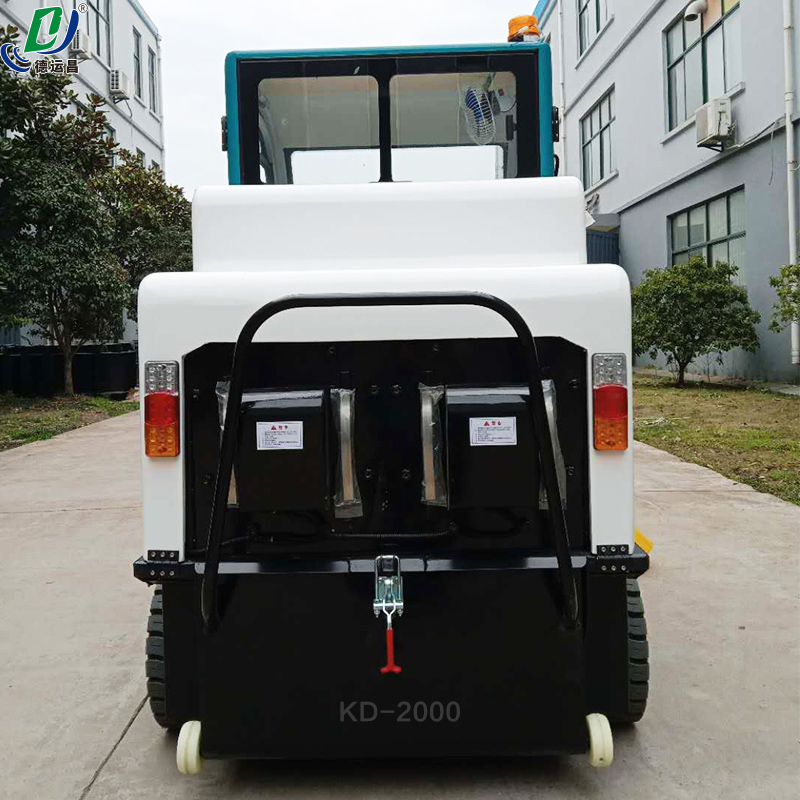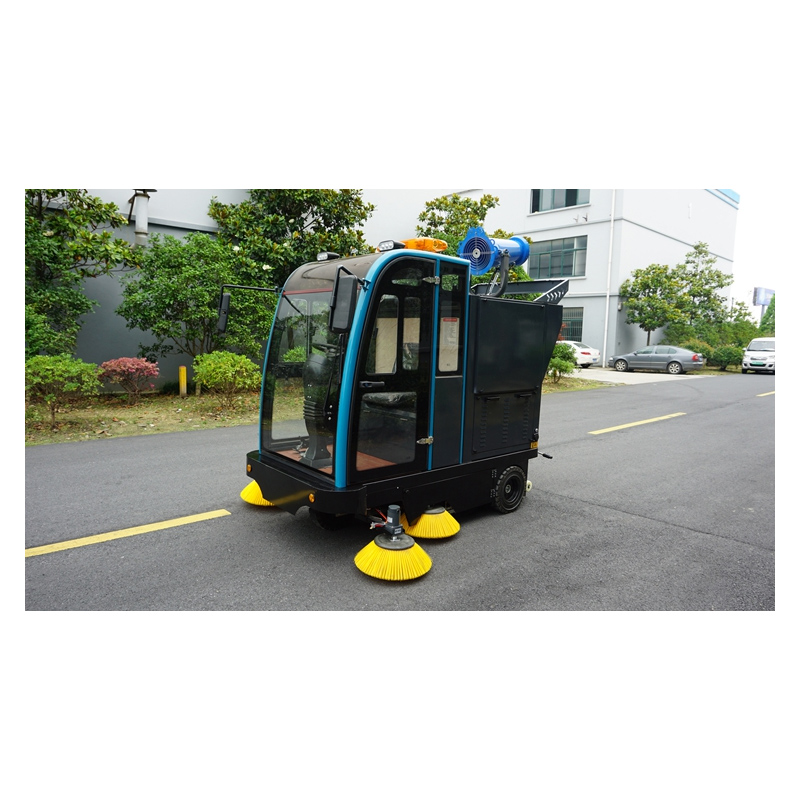 Chengdu Hongwen Trading Co., Ltd. was established on March 4, 2008 with a registered capital of 500,000 yuan. The company's existing exhibition hall covers an area of ​more than 300 square meters and a production workshop of more than 600 square meters. It is a clean company integrating R&D, production, manufacturing and sales. Equipment, electric vehicle company. The company adheres to the road of independent research and development and masters core technologies, and employs professional designers from the United States to design the appearance of vehicles. Relying on strong product research and development and design capabilities, the company ensures that the products will always remain internationally advanced in appearance, core components and production processes.
The sales headquarters are located in Xindu District, Chengdu, and carry out sales of various models of electric vehicles at home and abroad. The cleaning equipment factory is located in Chengdu. It independently develops cleaning equipment such as scrubbers, sweepers, industrial vacuum cleaners, and high-pressure cleaners under the brand of "Kedeli". High standards, the introduction of foreign advanced technology and advanced management experience, precision production, so that the appearance, internal structure and service life of the product reach the advanced level.
The cleaning equipment and electric vehicles sold by our company have passed ISO9001: 2008, ISO14001: 2004 international management system certification and CE certification, and the series of electric special vehicles independently developed have passed the inspection of the National Construction Machinery Quality Supervision and Inspection Center, and obtained its Issued special equipment manufacturing license, special equipment type test certificate and national construction machinery and modified vehicle product quality inspection certificate.
Adhere to independent research and development, independent production and always implement "quality is the lifeline of an enterprise", and strictly control production to ensure the company's product quality, advanced technology, high cost performance, easy operation, convenient maintenance, low operating noise and other advantages; once the product is launched on the market , gained a great reputation.
In order to provide customers with the fastest service, the company has established offices and after-sales service points in the capital cities of more than 30 provinces in China, adheres to the marketing concept of paying equal attention to sales and service, and earnestly achieves the principle of "seeking development by service and putting the interests of customers at the forefront. in the first place". While vigorously expanding the domestic market, it also actively carries out international exchanges and cooperation, and its products are exported to Europe, North America, South America, Southeast Asia and other countries and regions. In the future development, cleaning equipment and electric vehicles will continue to rely on technological advantages, product advantages and talent advantages, and take "using technology to promote the development of green electric sanitation equipment industry" as its own responsibility, in order to create a "low carbon, environmental protection, green" " to contribute to the urban environment.
Hongwen has the courage to develop and is the first person to successfully promote and widely use cleaning equipment in the southwest region. Hongwen has a novel concept and a revolutionary proposition that in the field of cleaning equipment, durable, reliable, professional and timely service is more important than the product itself.
In line with the trend of the times and in response to the needs of the rapid growth of China's industry, Hongwen put forward the industrial production concept of "clean production and sustainable development", with the mission of improving the production environment and corporate image of China's industry. Hongwen is willing to do its best to create a cleaner, safer, more efficient and more environmentally friendly modern Chinese industry.
Hongwen's sales and service network covers the whole country, and there are a group of cleaning consultants who have undergone rigorous training and have rich industry experience. Hongwen provides customers not only products, but a full range of services. Hongwen's after-sales service team is the perfect embodiment of Hongwen's core competitiveness: professional, timely, reliable and economical.
Hongwei Tang
171778801@qq.com
ht3289225@gmail.com
Disclaimer: This article is reproduced from other media. The purpose of reprinting is to convey more information. It does not mean that this website agrees with its views and is responsible for its authenticity, and does not bear any legal responsibility. All resources on this site are collected on the Internet. The purpose of sharing is for everyone's learning and reference only. If there is copyright or intellectual property infringement, please leave us a message.