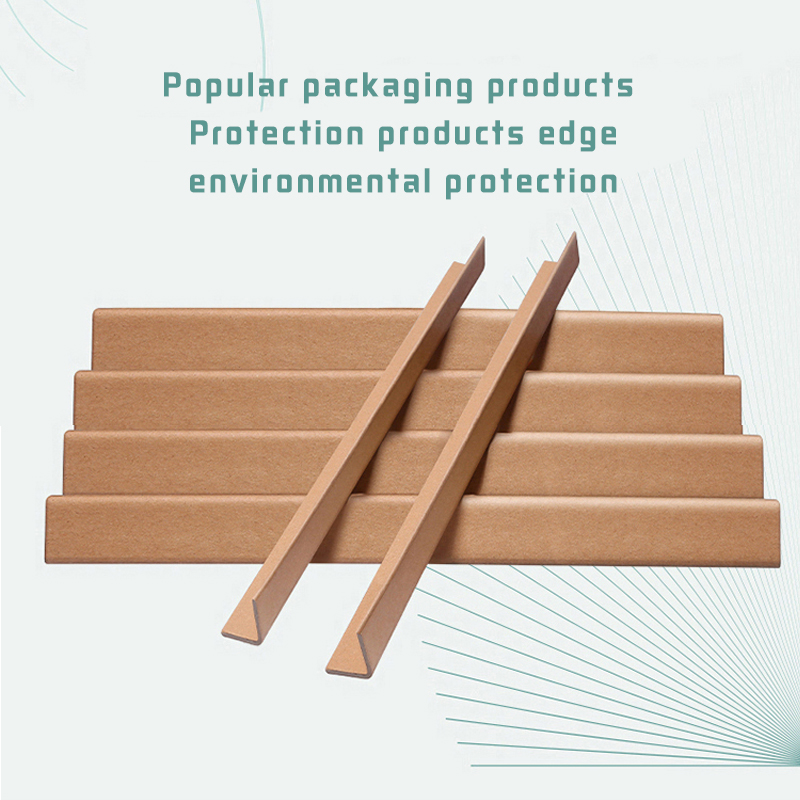 Paper corner protectors are one of the most popular packaging products in the world as an alternative to wood packaging and other bulky packaging methods. It has the characteristics of low price, light weight, sturdiness and environmental protection requirements. Also known as paper corner protection or corner protection cardboard, edge sealing board, corner protection paper, and paper angle steel, it is a complete set of corner protection boards composed of bobbin paper and kraft paper. It can replace 100% of wood recycling and reuse, and is one of the ideal new green packaging materials. The main buyers are construction, aluminum, steel and other metal industries, as well as high-tech products such as brick making, confectionery, frozen food, daily necessities, household appliances, chemicals, medicine, and computers. , because these products have a large number of surfaces and corners to protect. In addition, paper corner guards can also be used for the transportation of fruits, not only for protection, but also to keep the goods ventilated during transportation. Outstanding features:
1. Environmental protection: The paper corner protector using water-soluble glue as the adhesive is easy to recycle and is an ideal environmental protection product.
2. Printable: Customers' names, logos and advertisements can be conveniently printed on the paper corners in a prominent position during the production process.
3. Self-adhesive: The paper corner has the feature of self-adhesion, which can be easily fixed on the edge of the package, thus simplifying the packaging process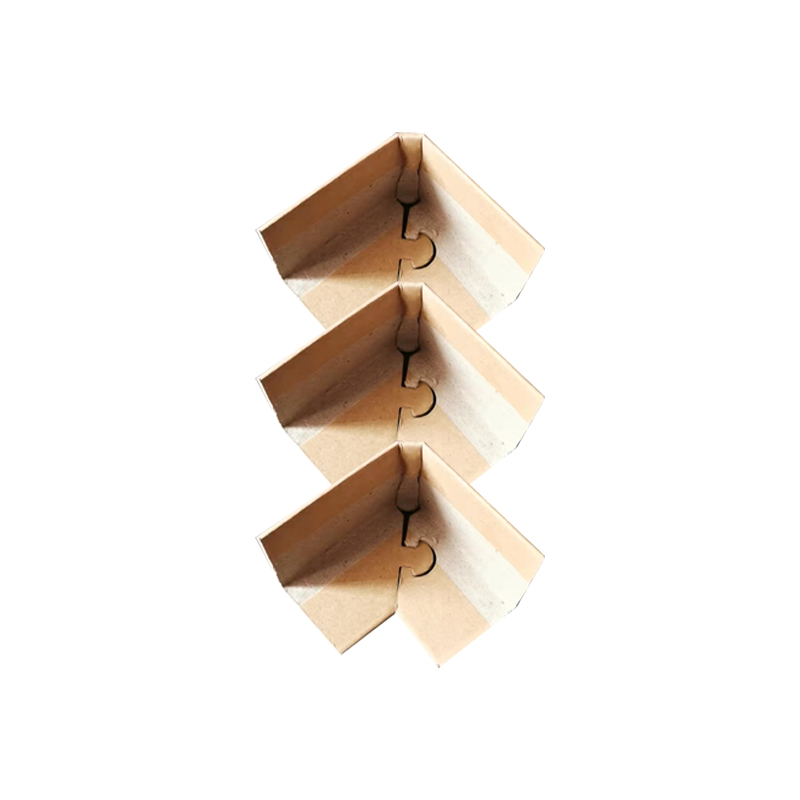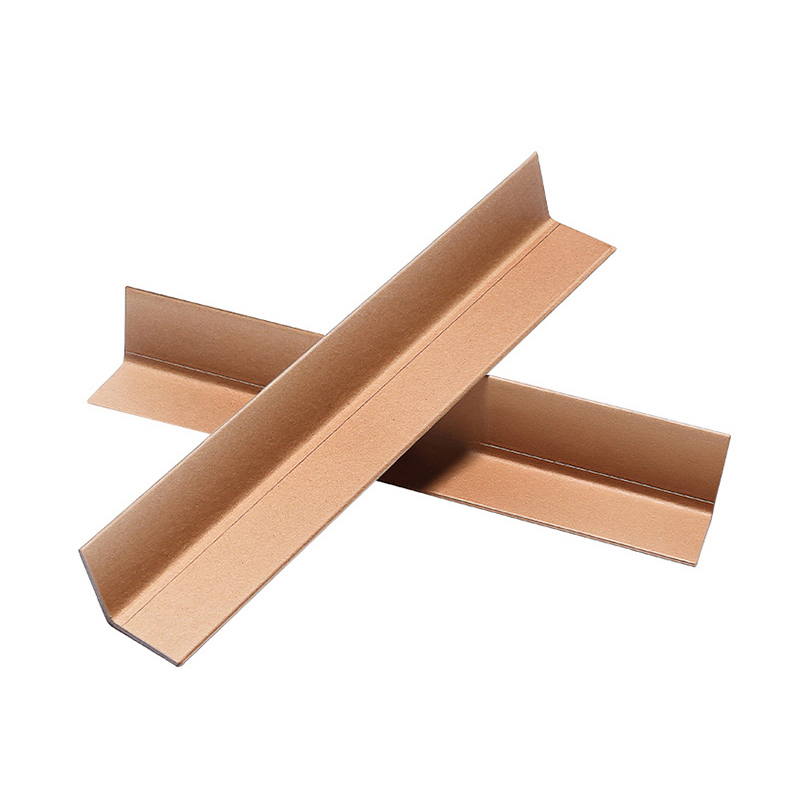 Corner paper can be customized according to different specifications and requirements of customers. It can strengthen the pallet during the transportation of goods, so as to avoid damage to the edges and corners of the goods during handling, packing and transportation, and provide firm packaging for pallet transportation: the paper corner protector can be installed on the pallet. It is used with packing tape (or packing film) to make the original loose and fragmented cartons, plates, metal pipes, electronic components and other items into a solid whole, preventing the goods from tilting and collapsing. Increase the stacking pressure of the carton: Put the paper corners on the four corners of the carton, which can enhance the stacking strength of the carton, play a buffering role when it is impacted by the outside world, and can also stack the carton together without squeezing the items inside. . Prevention of external damage: If the paper corner protector is only used to protect the surface without reinforcement, the thickness can be 3mm, and its size can be determined according to the size of the corner protector. In order to reduce the cost, some small corner protectors can also be used Protects damaged corners due to tight strapping. The practicality of paper corner guards is comparable to that of wooden boxes. At present, freight loss has become one of the most troublesome problems for multinational merchants. Corner guards are fixed around the goods, which can protect the damaged corners of the product and reduce freight loss.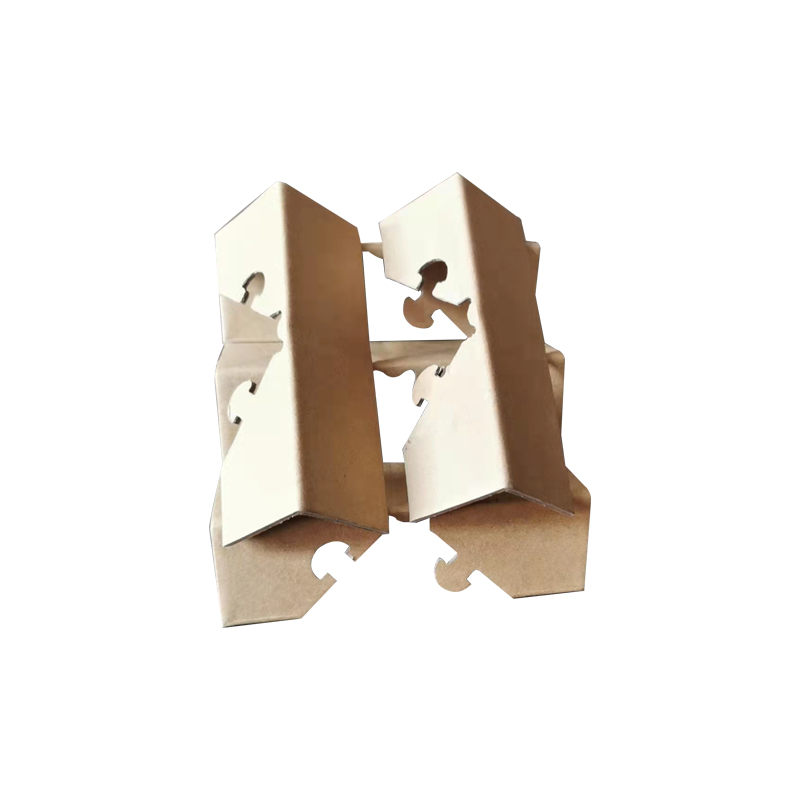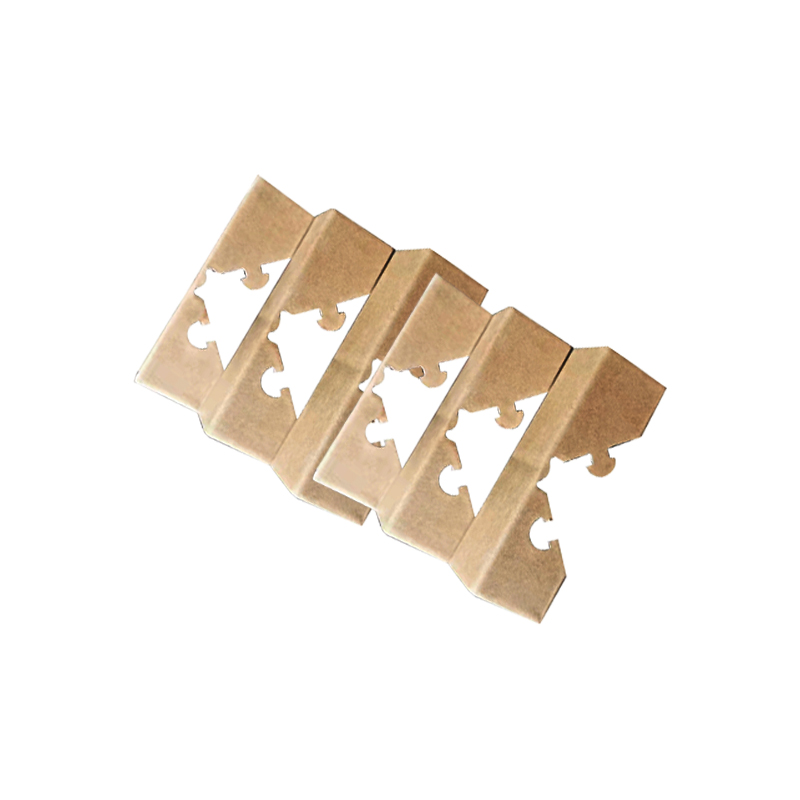 Sichuan Hanhai Paper Co., Ltd. was established in 2014. It is an integrated entity enterprise specializing in the design, manufacture and sales of honeycomb paperboard, honeycomb paper core, honeycomb carton, paper corner protector, paper tray and various honeycomb paper products. The company is located in Pengzhou Industrial Zone, Chengdu City, Sichuan Province. The company has domestic advanced large-width automatic honeycomb cardboard production lines, high-speed paper corner protection production lines, honeycomb thin knife slitting machines, honeycomb tray pressing machines, automatic paper cutters, honeycomb Paper core Bafang machine and other professional production equipment. With strong technology, equipment, and production support capabilities, the company adheres to the customer service tenet of "harmonious development, cooperation and win-win", and provides customers with professional and high-quality overall honeycomb packaging solutions and packaging services.
Our production equipment includes: honeycomb paperboard production line, paper corner production line, honeycomb paperboard slitting machine, computer-controlled cutting machine, paper corner paper separator, circular sawing machine, etc.
He Xianzhao
1165232830@qq.com
Hanhai Paper Cross-border Store
Disclaimer: This article is reproduced from other media. The purpose of reprinting is to convey more information. It does not mean that this website agrees with its views and is responsible for its authenticity, and does not bear any legal responsibility. All resources on this site are collected on the Internet. The purpose of sharing is for everyone's learning and reference only. If there is copyright or intellectual property infringement, please leave us a message.